BUILDING WORKS UPDATE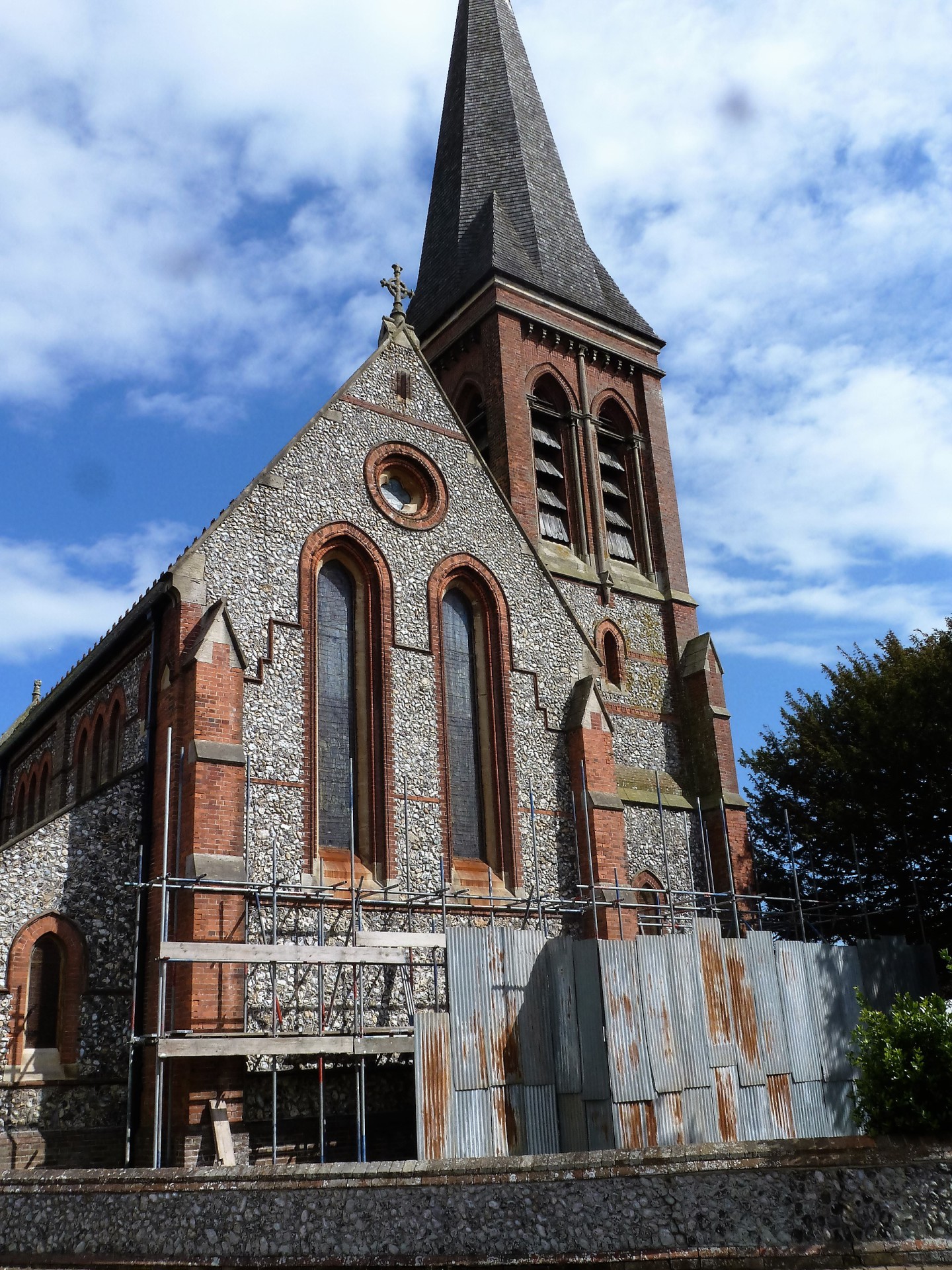 Update: March 24th, 2017.
Work on the church building, both inside and out, has now been completed and all the scaffolding which was still causing obstructions inside has now been removed.
Following completion of drainage work, the church car park has been     re-gravelled and is now once more available for use.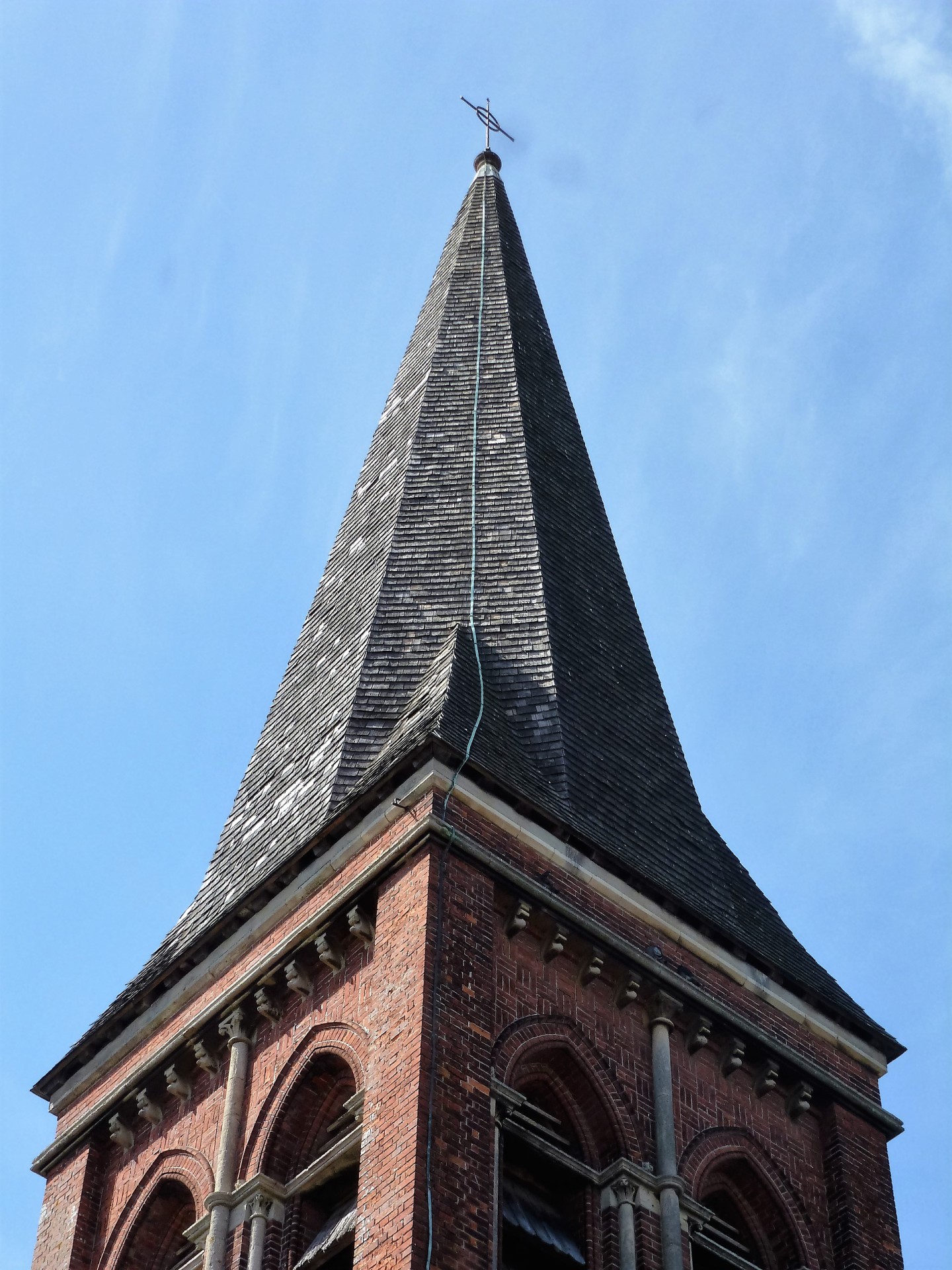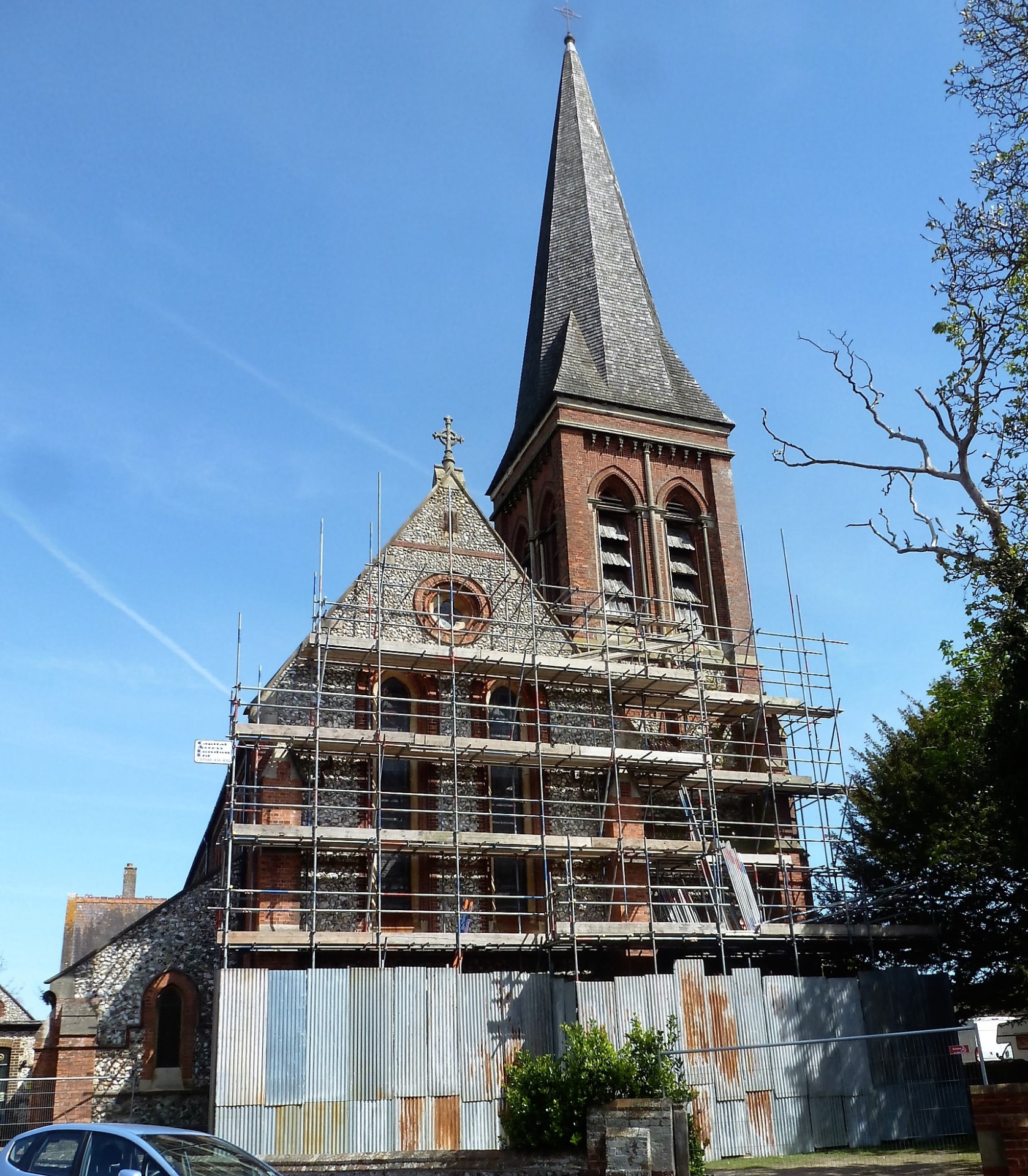 The church spire - showing clearly why the 'shingles' (wooden tiles) needed to be replaced.
Upward - ever upward! The scaffolding was now heading rapidly for the tower.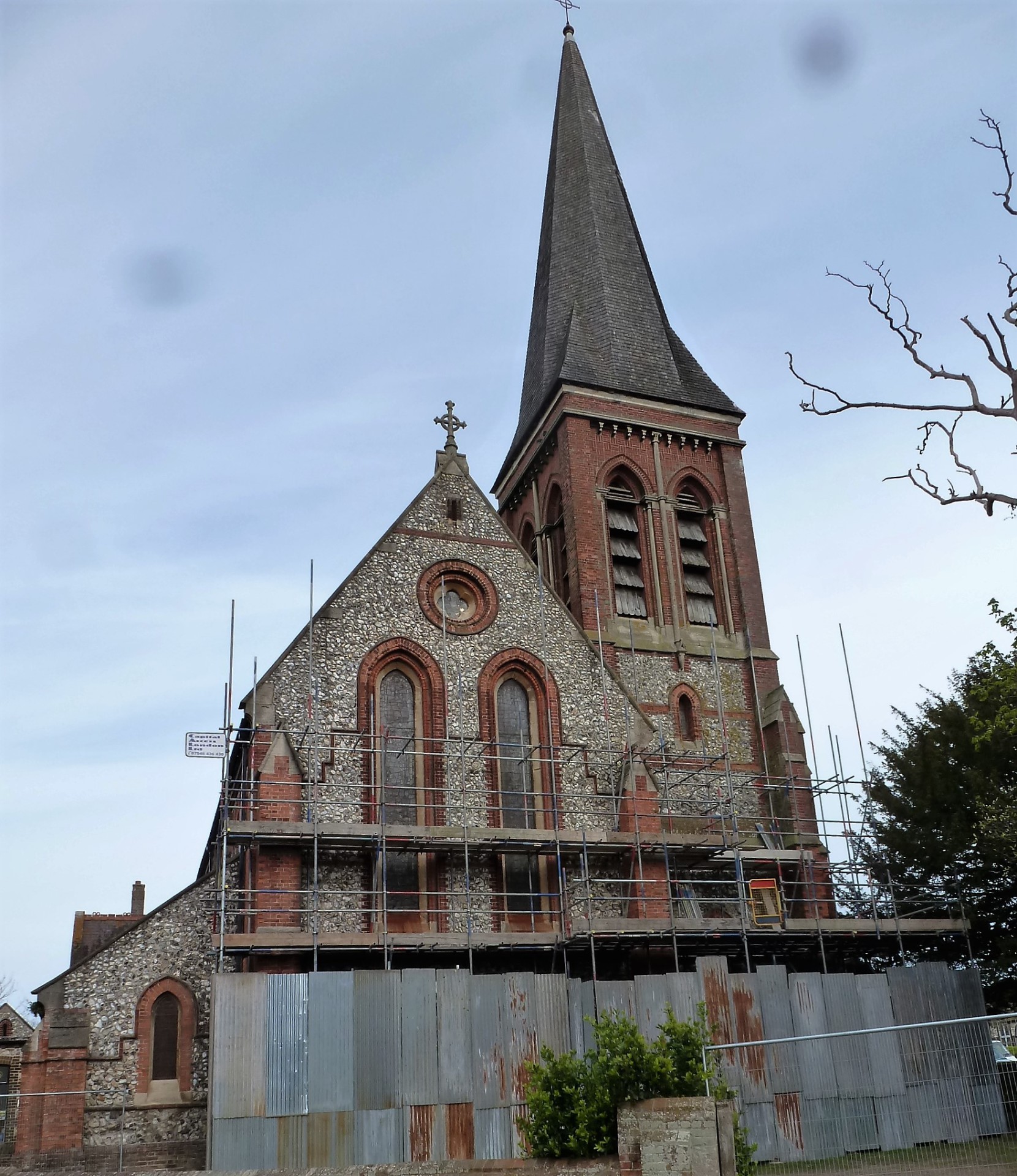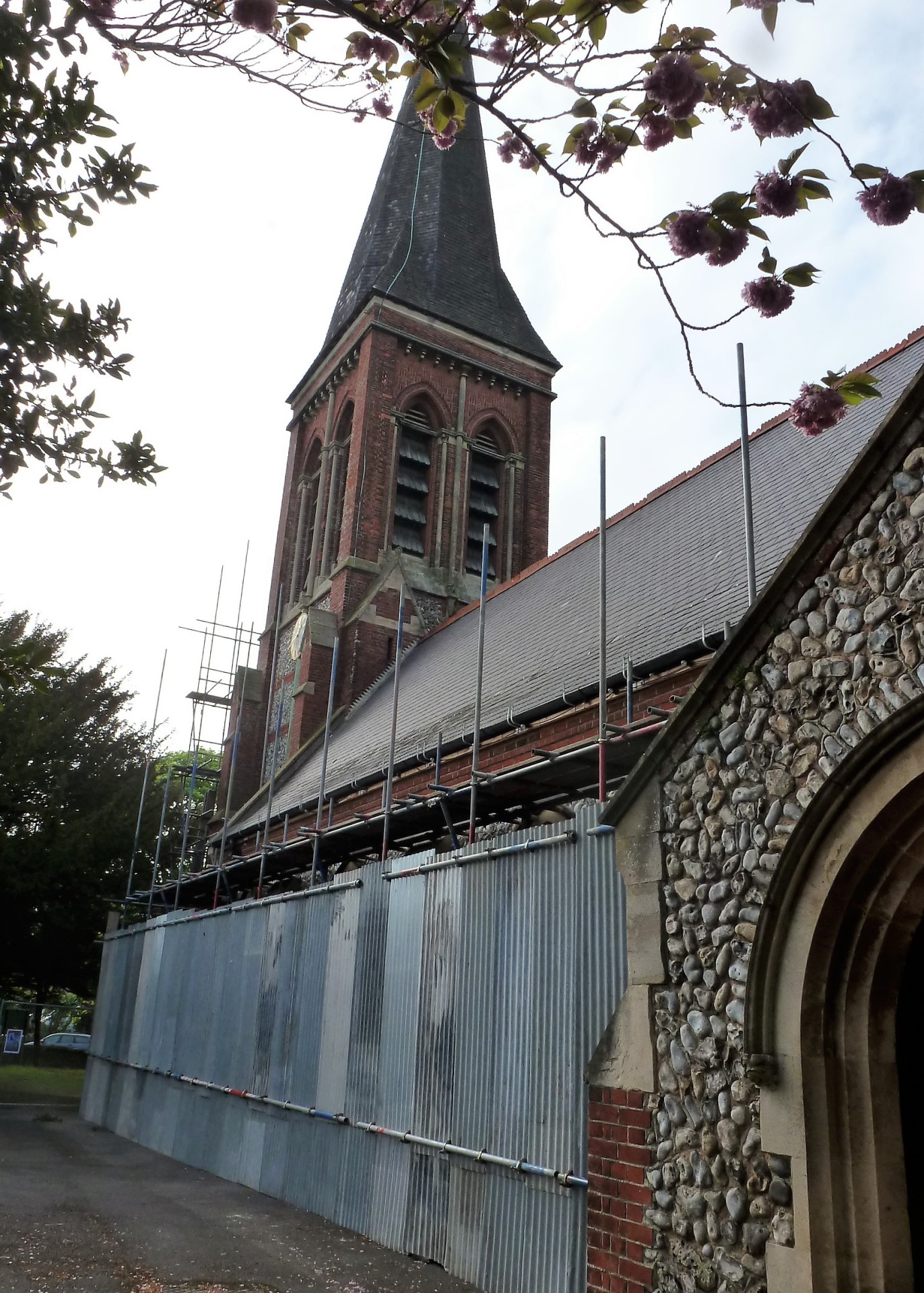 By 10th May - the majority of the south side of the church - except of course for our entrance door - was also shrouded in scaffolding.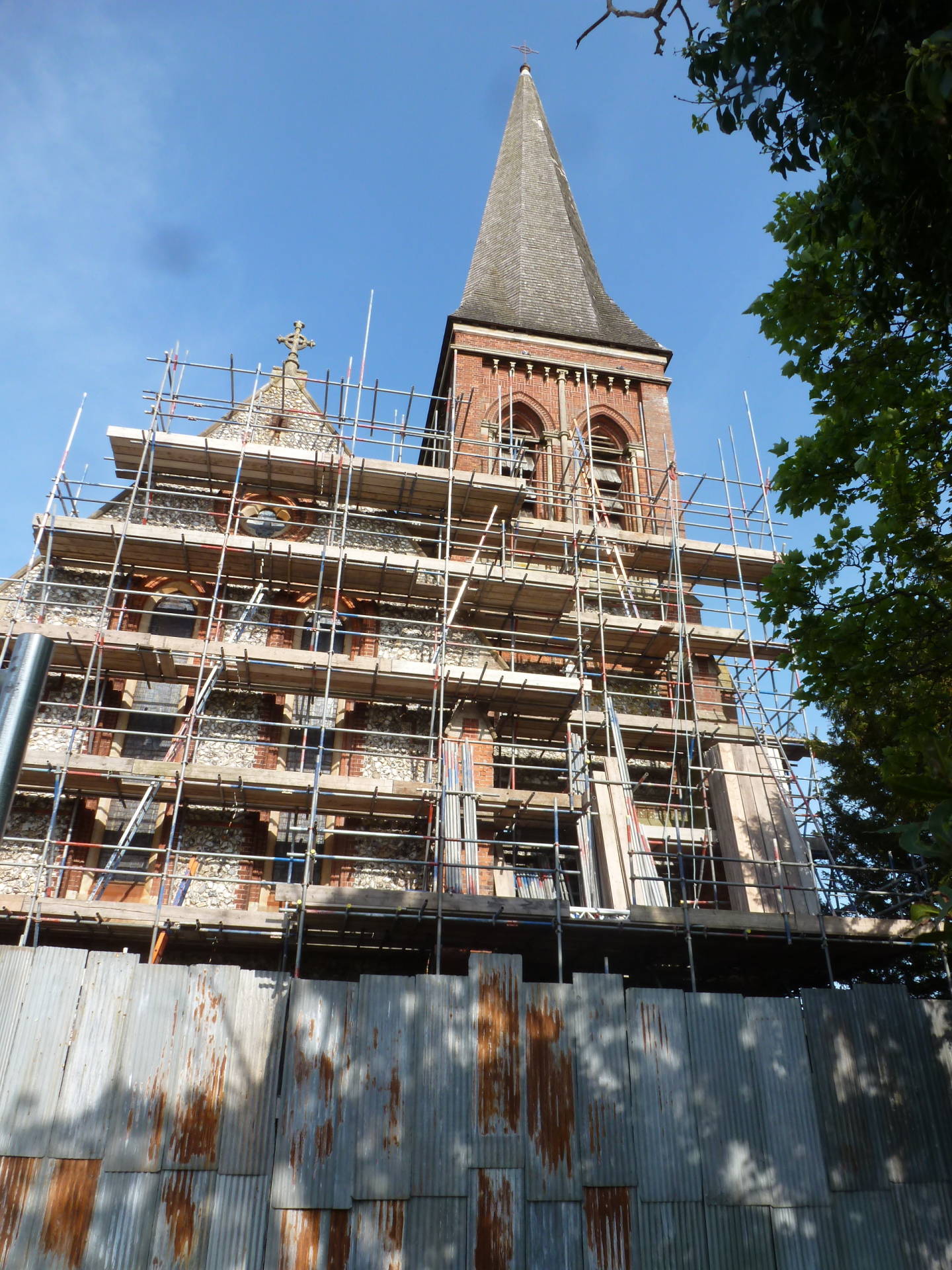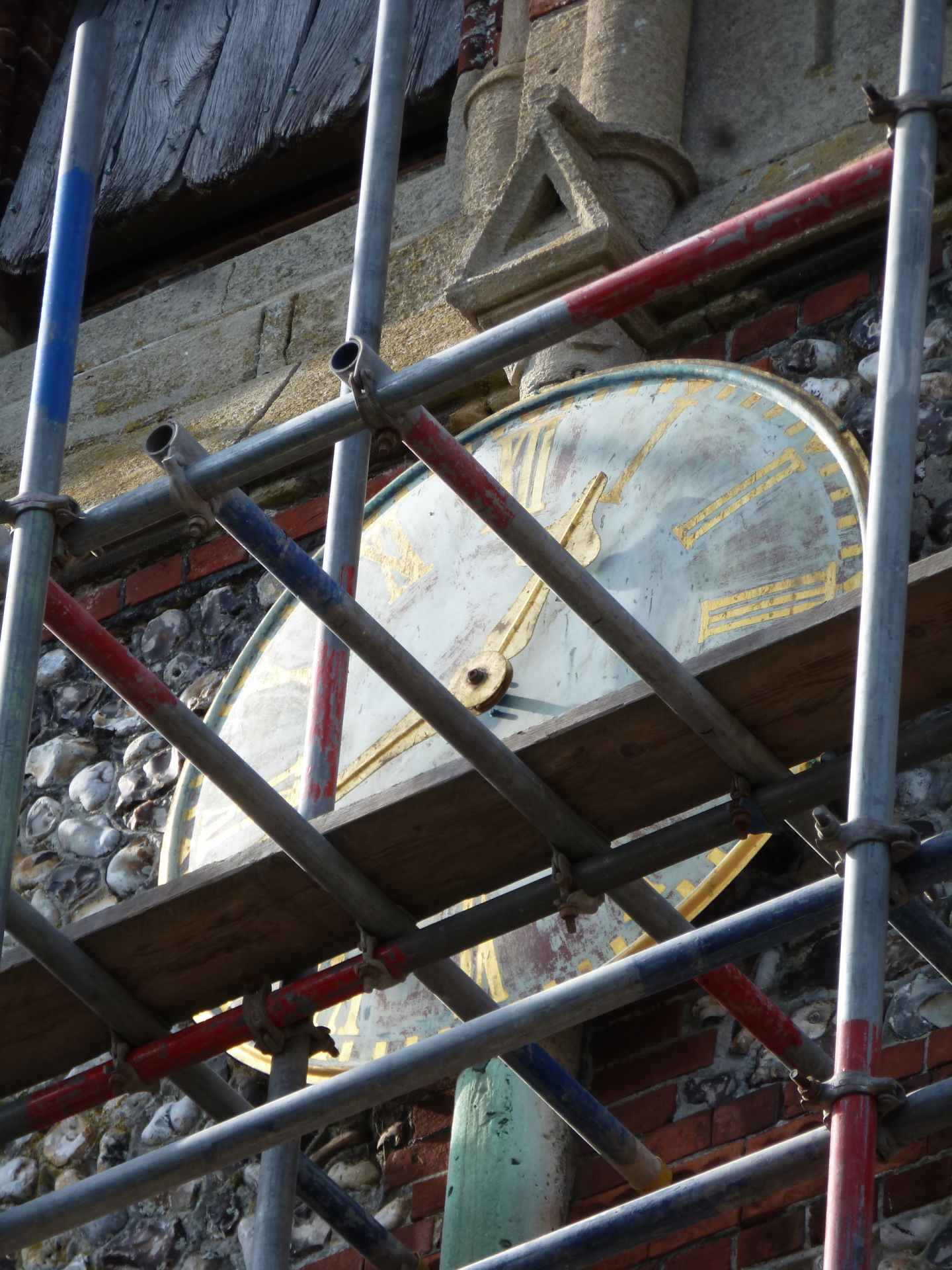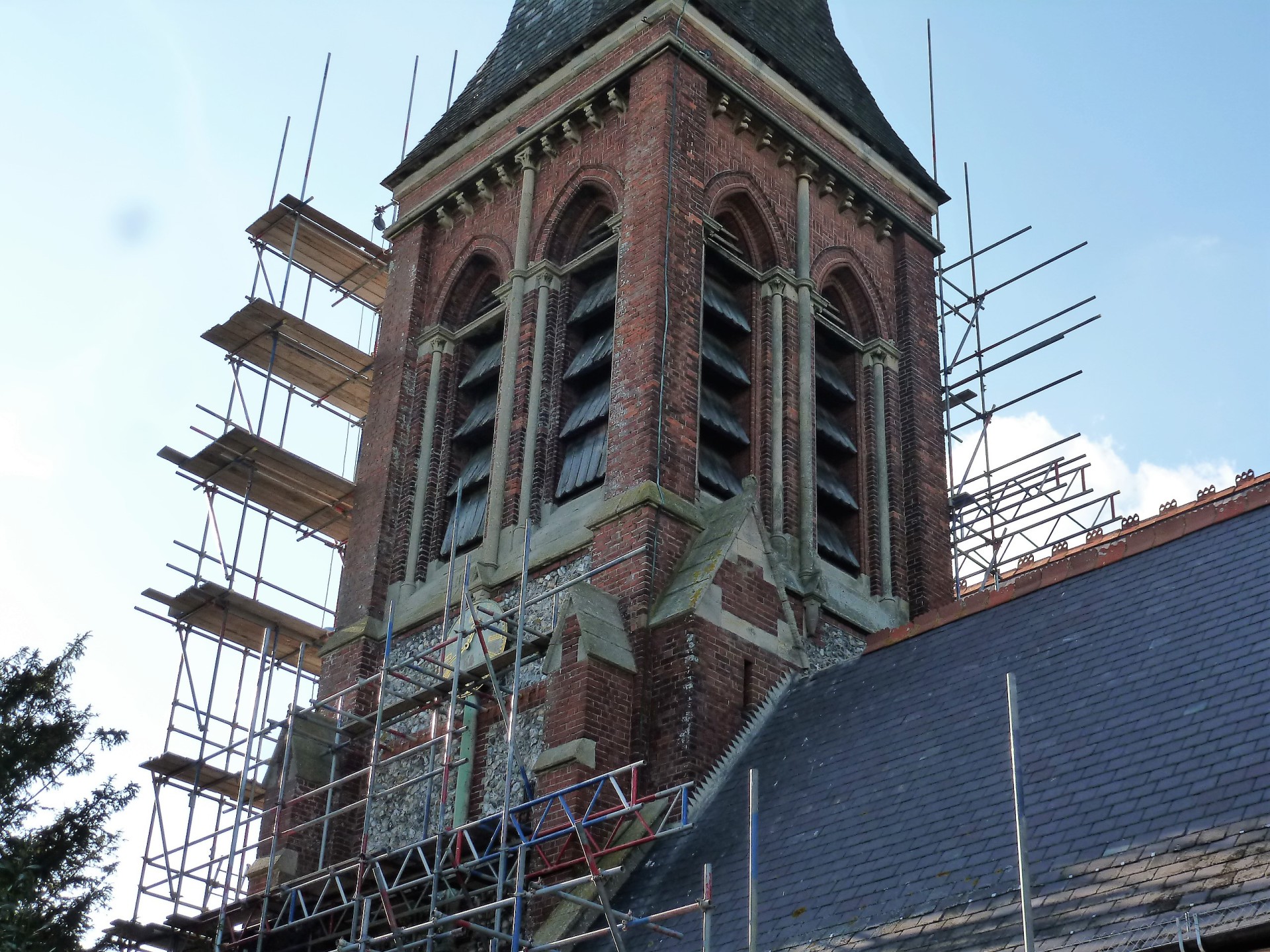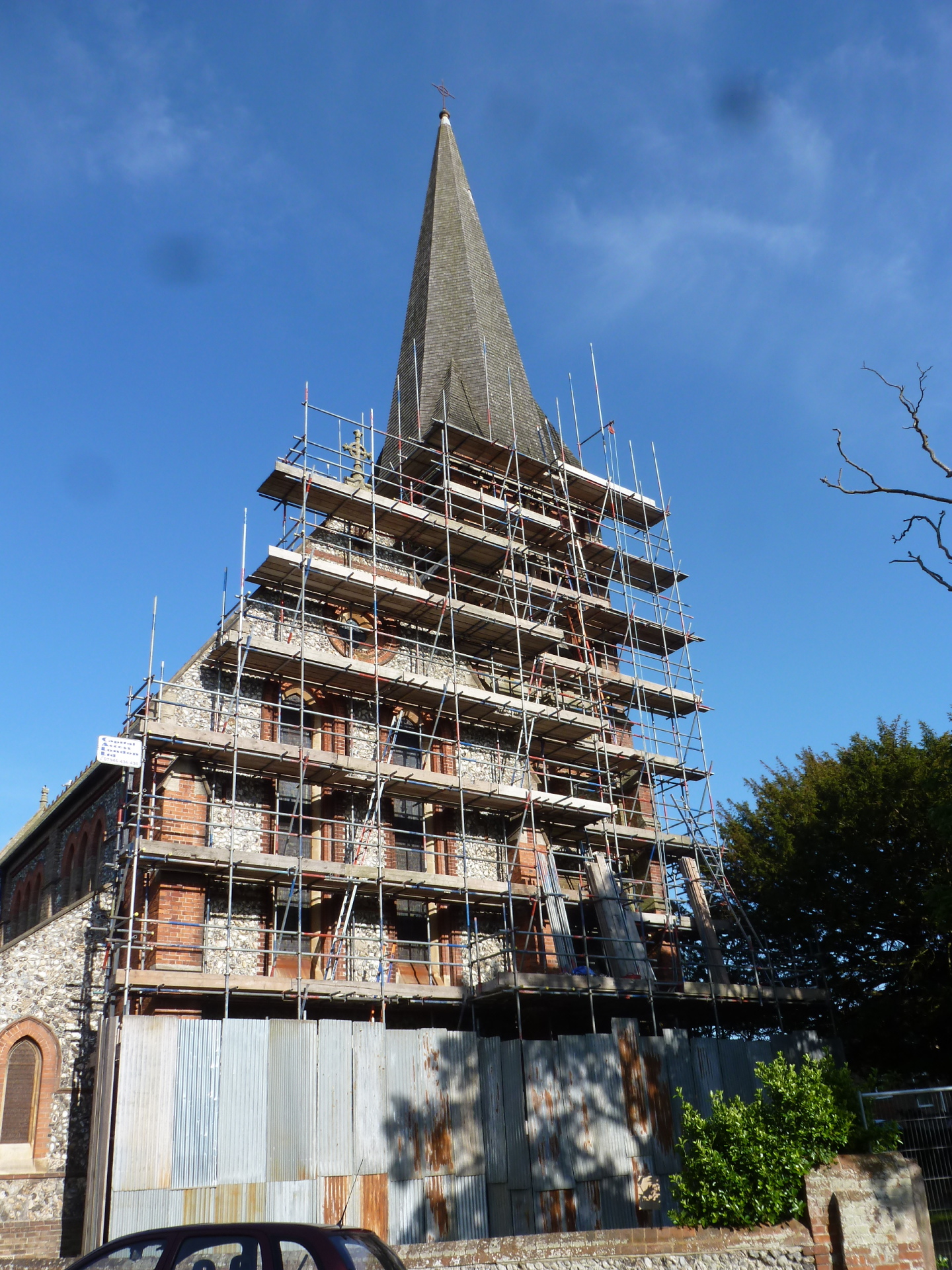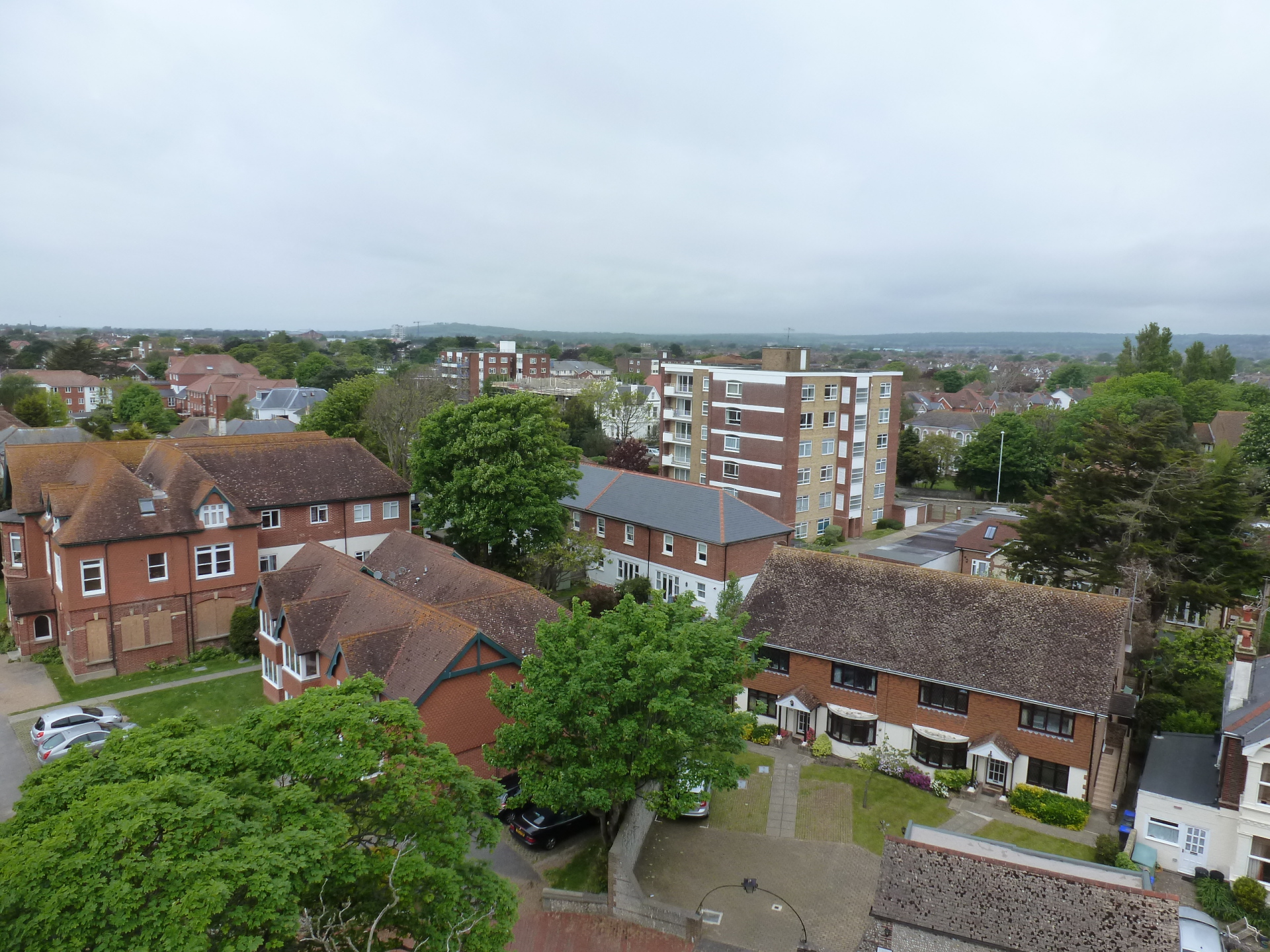 Views from above - taken by the scaffolders on Saturday, 21st May.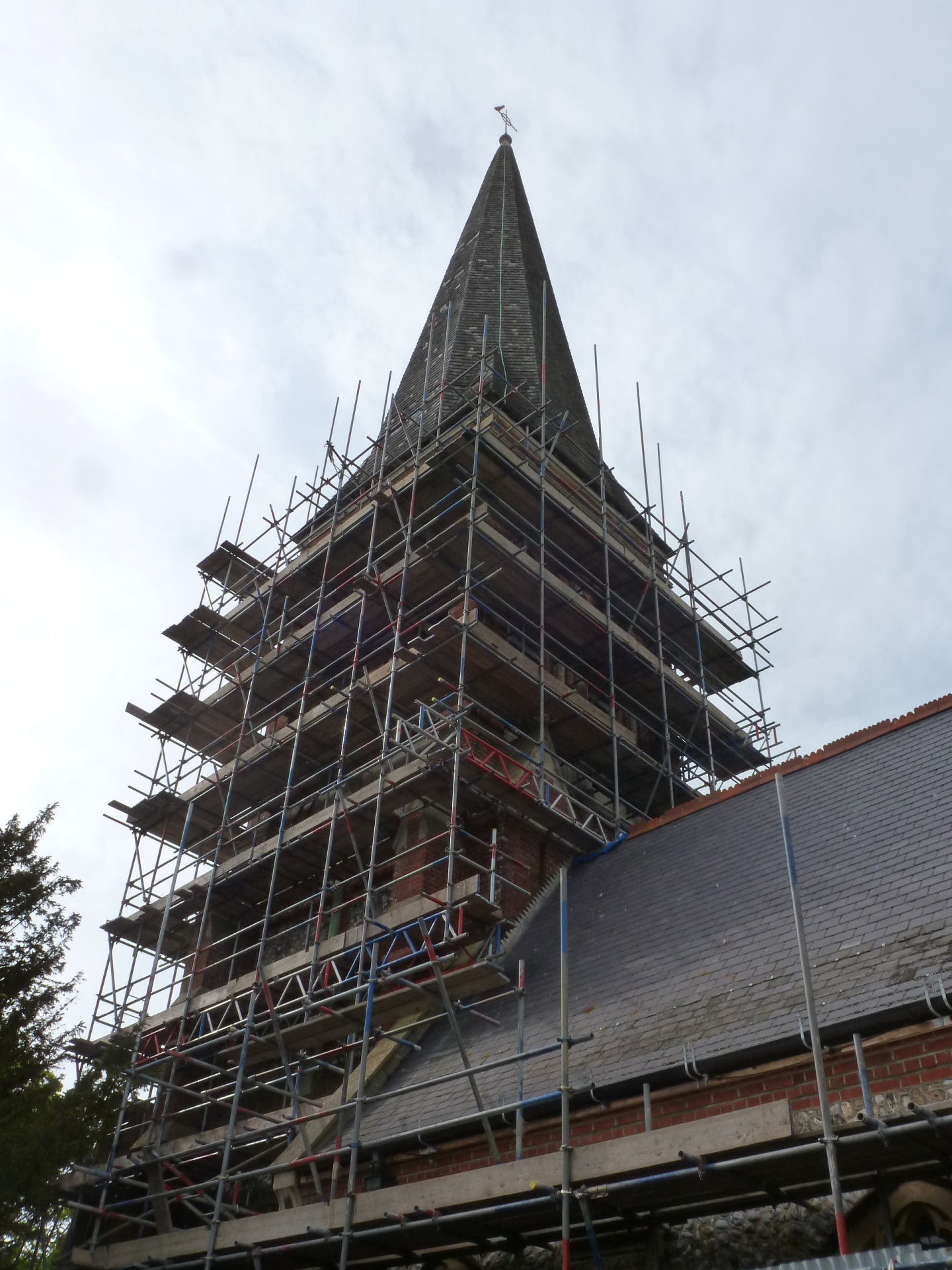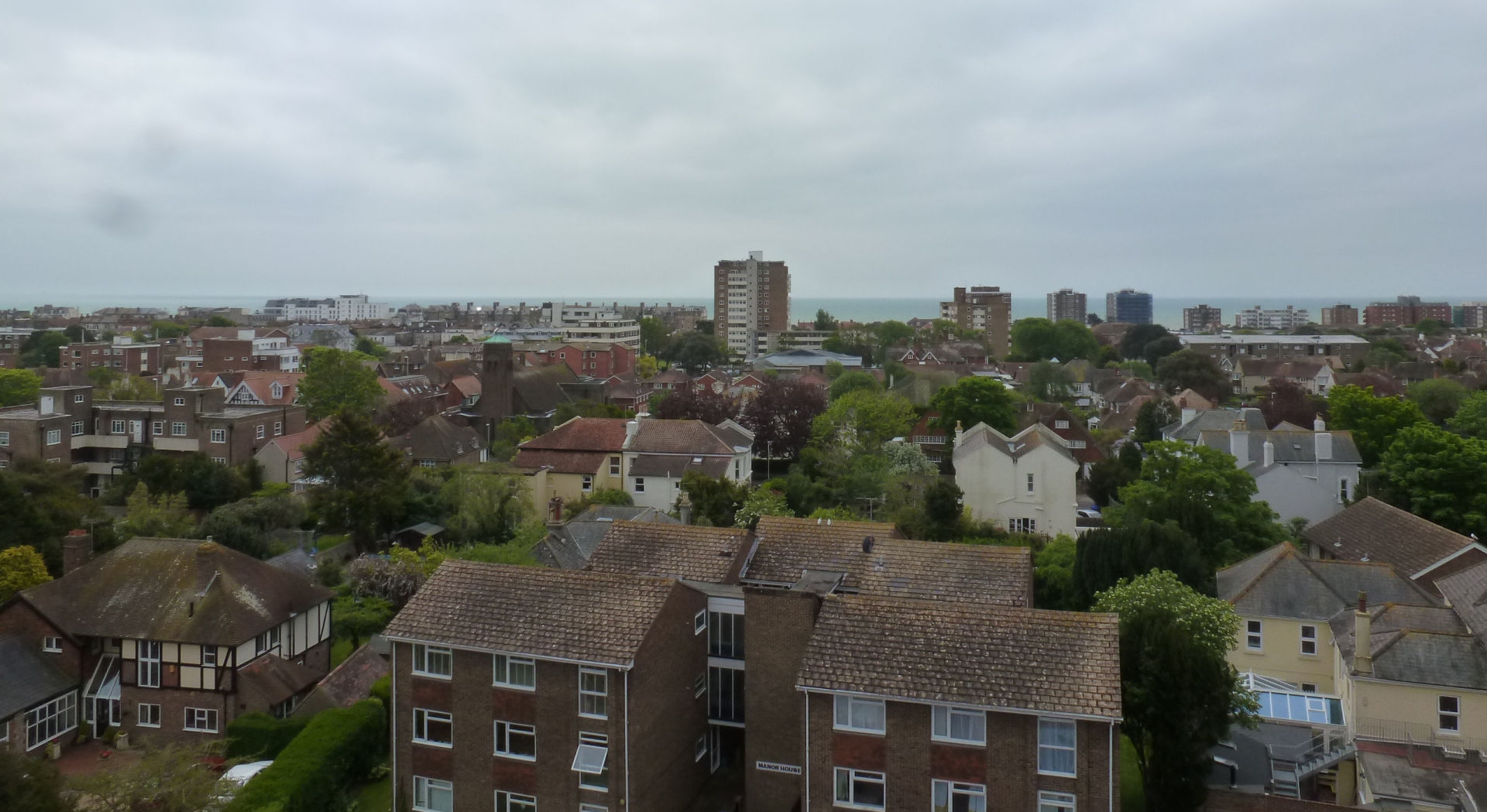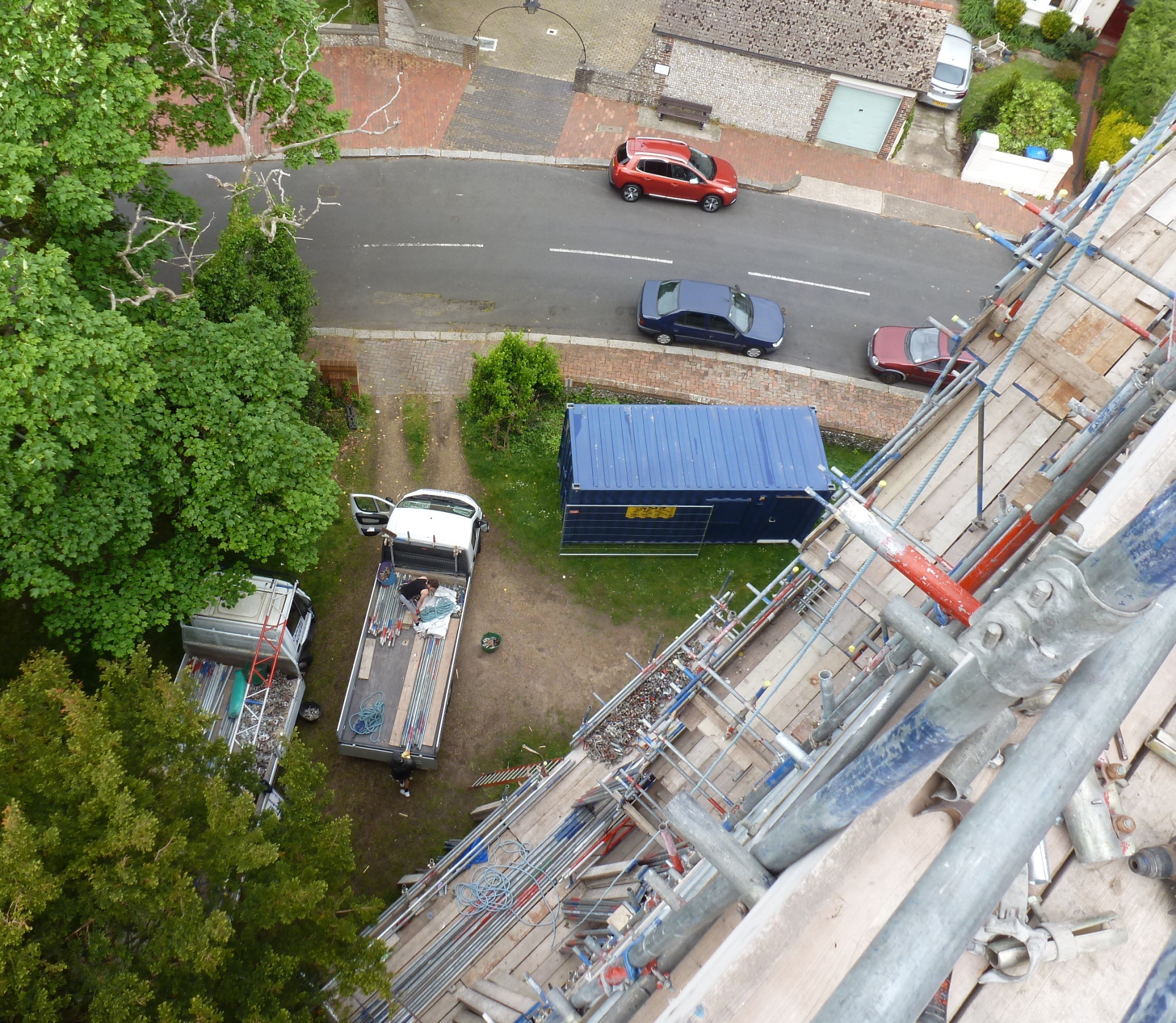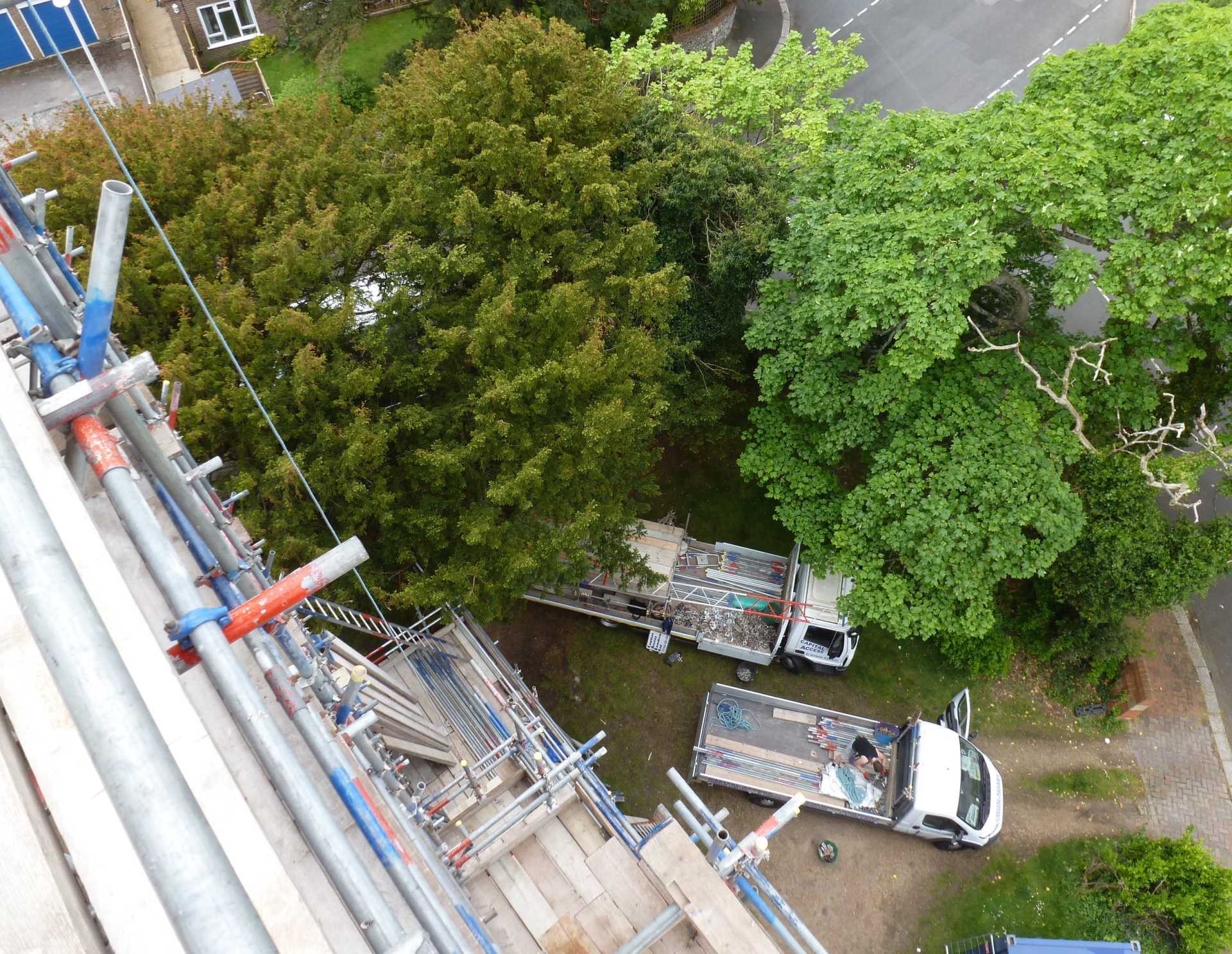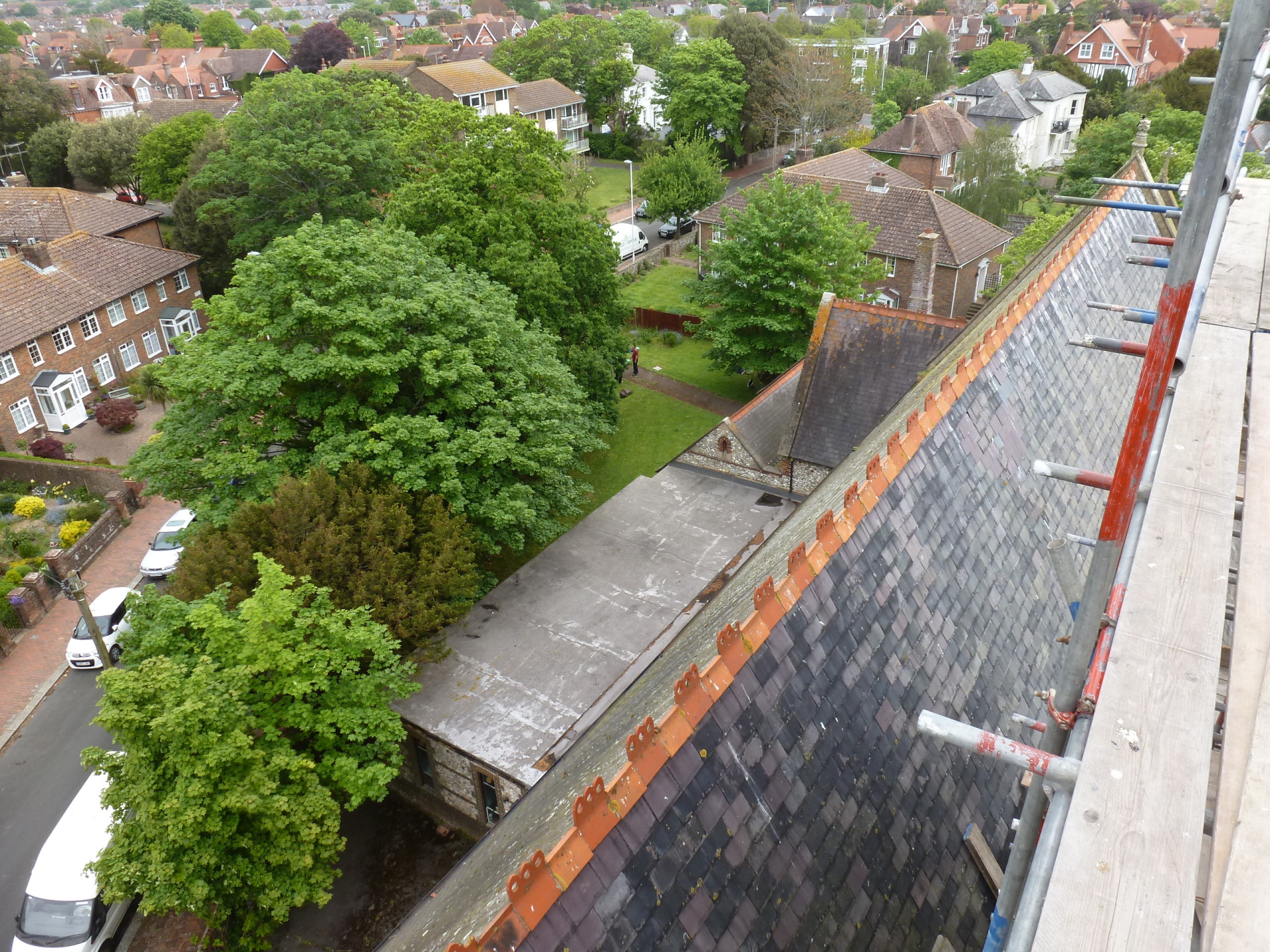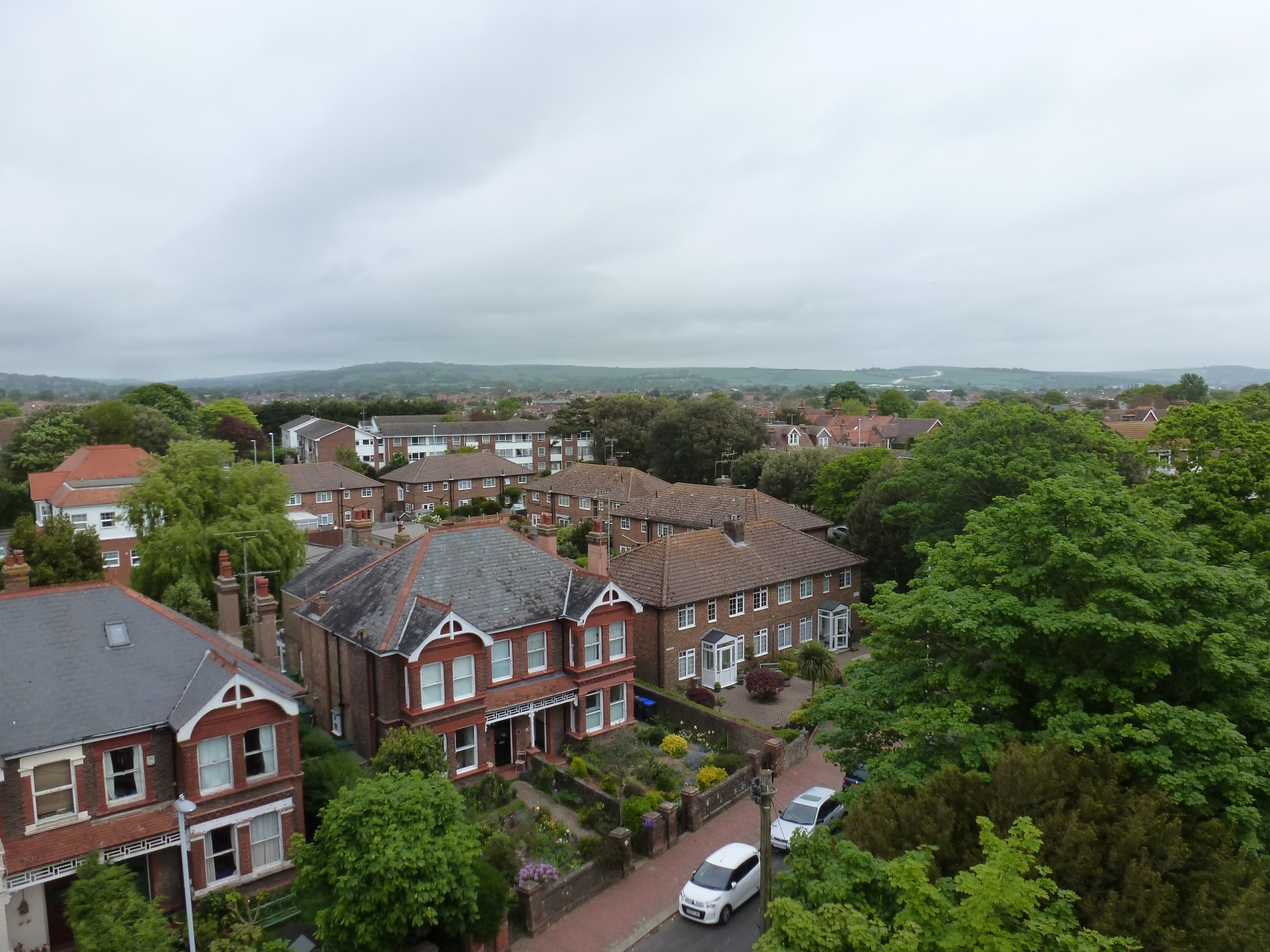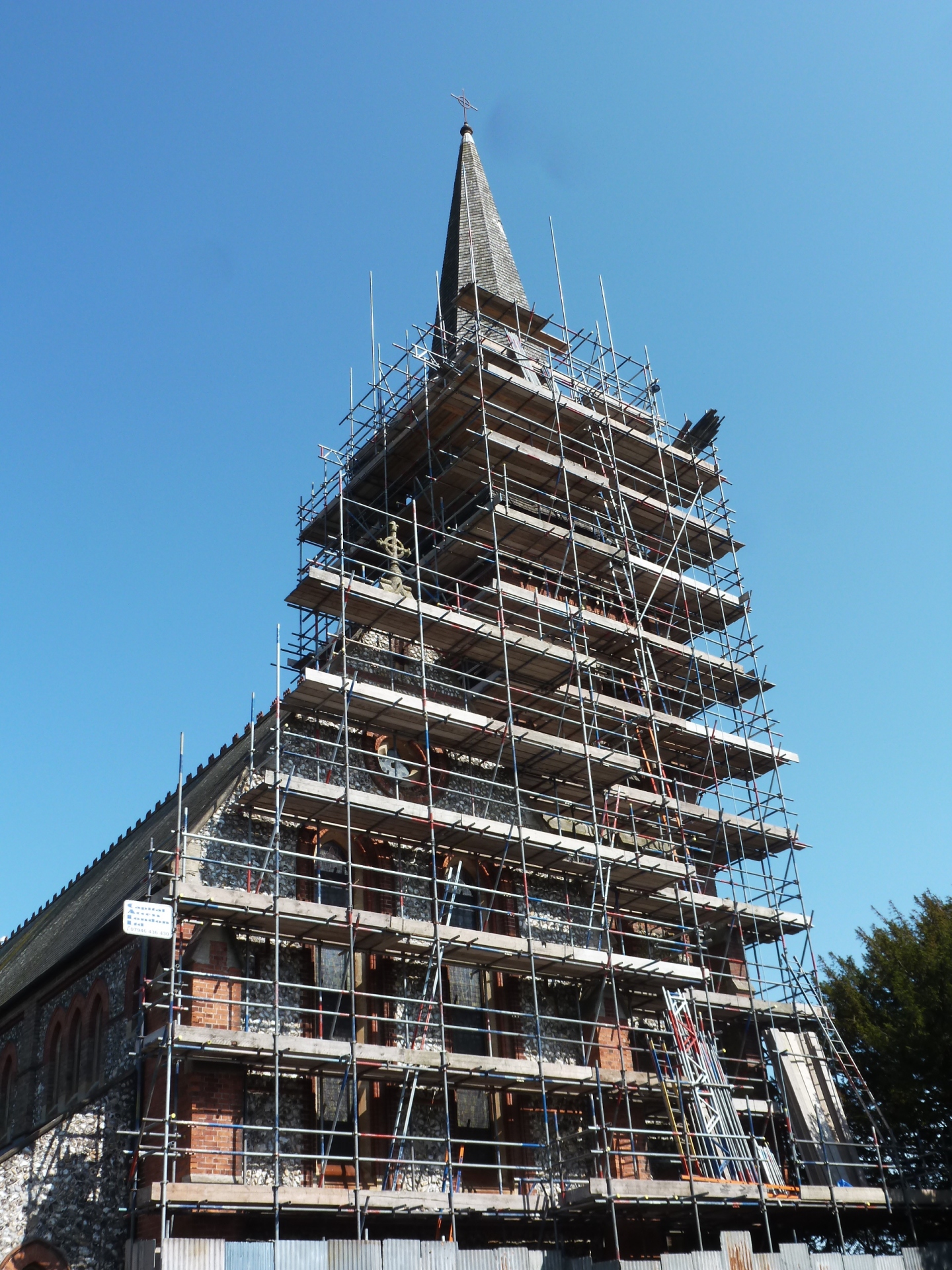 The scaffolding was rapidly rising and was now about half way up the spire.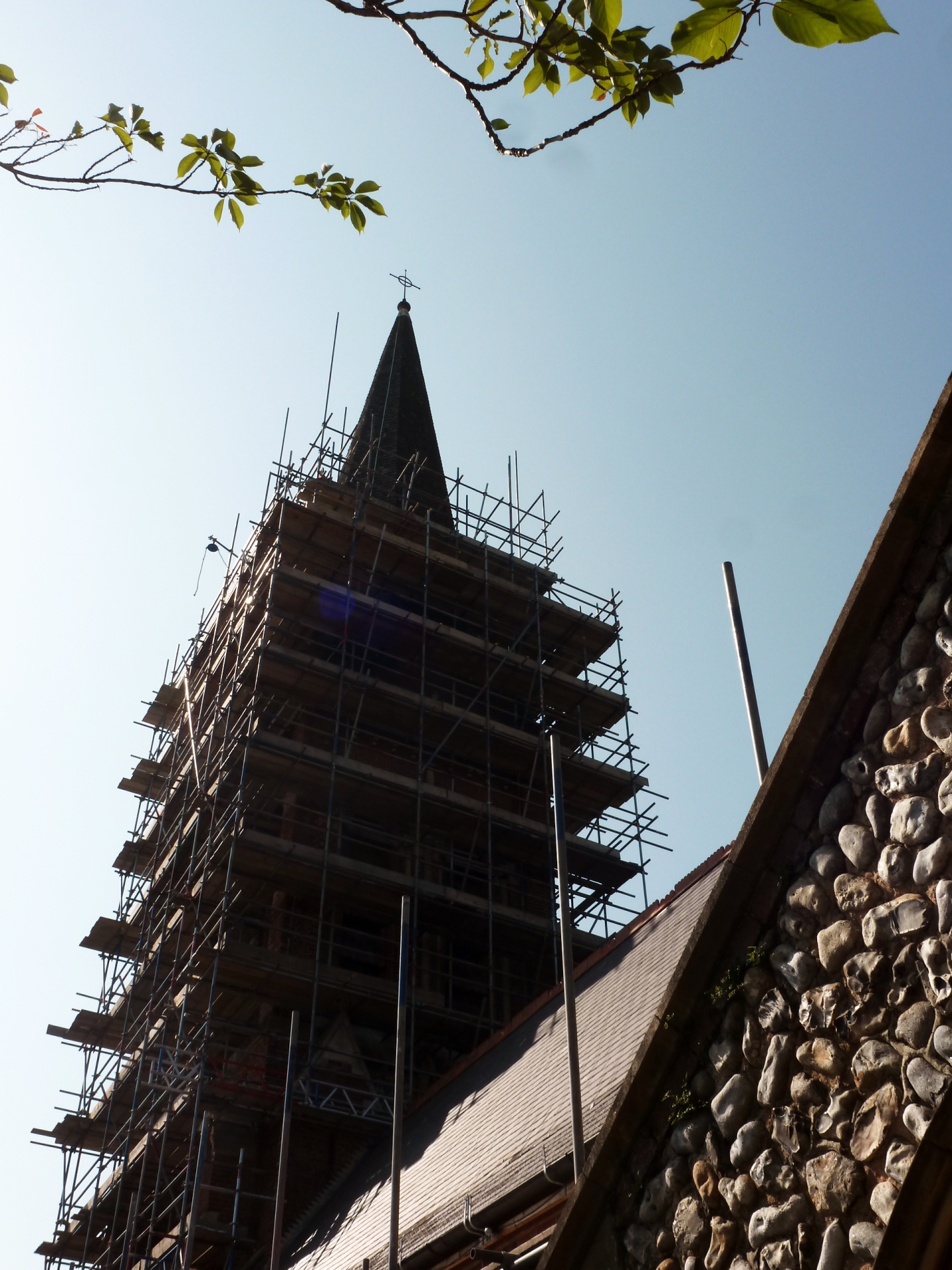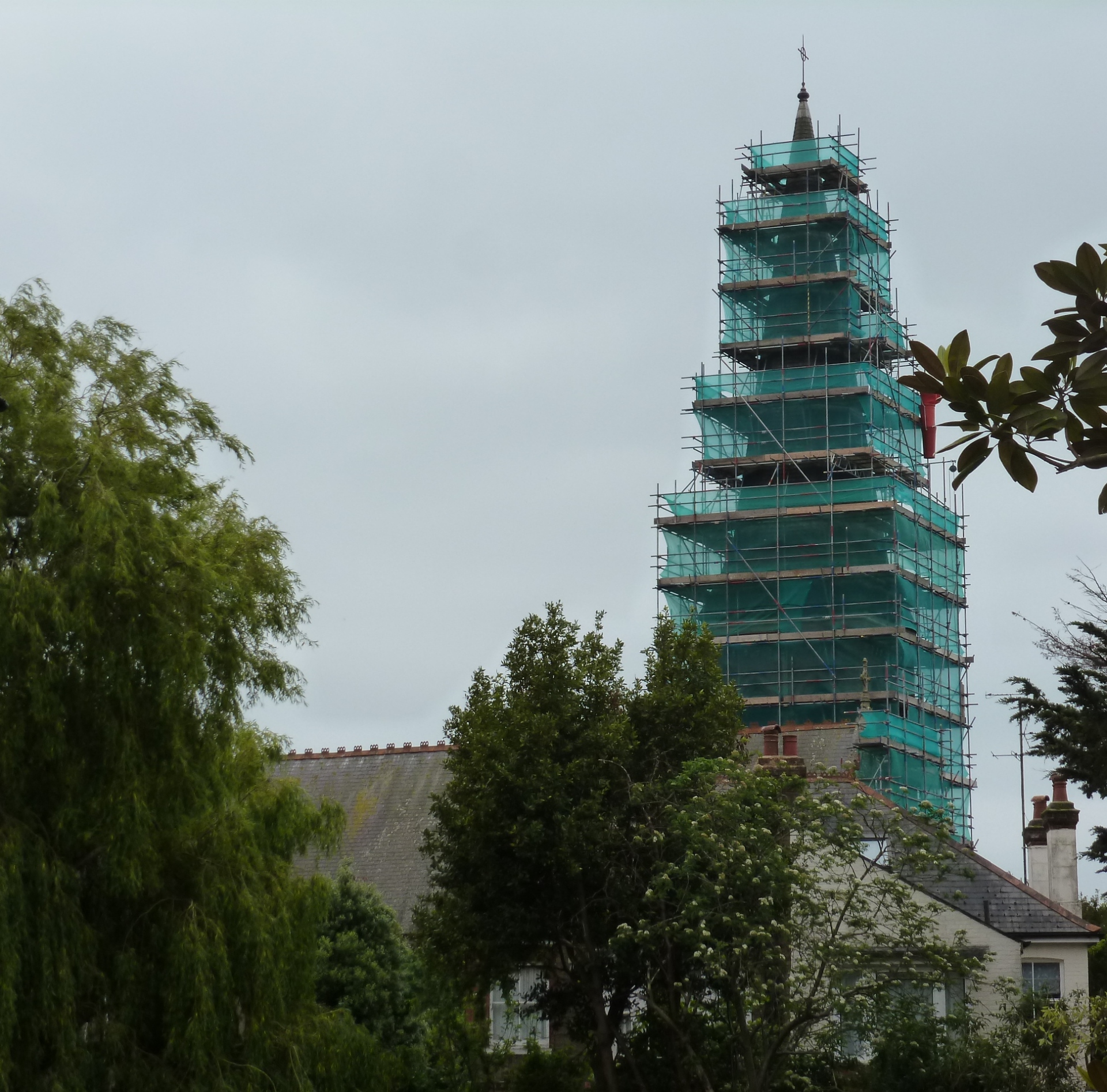 Taken from Mill Road, 3.6.16.
​The spire completely scaffolded.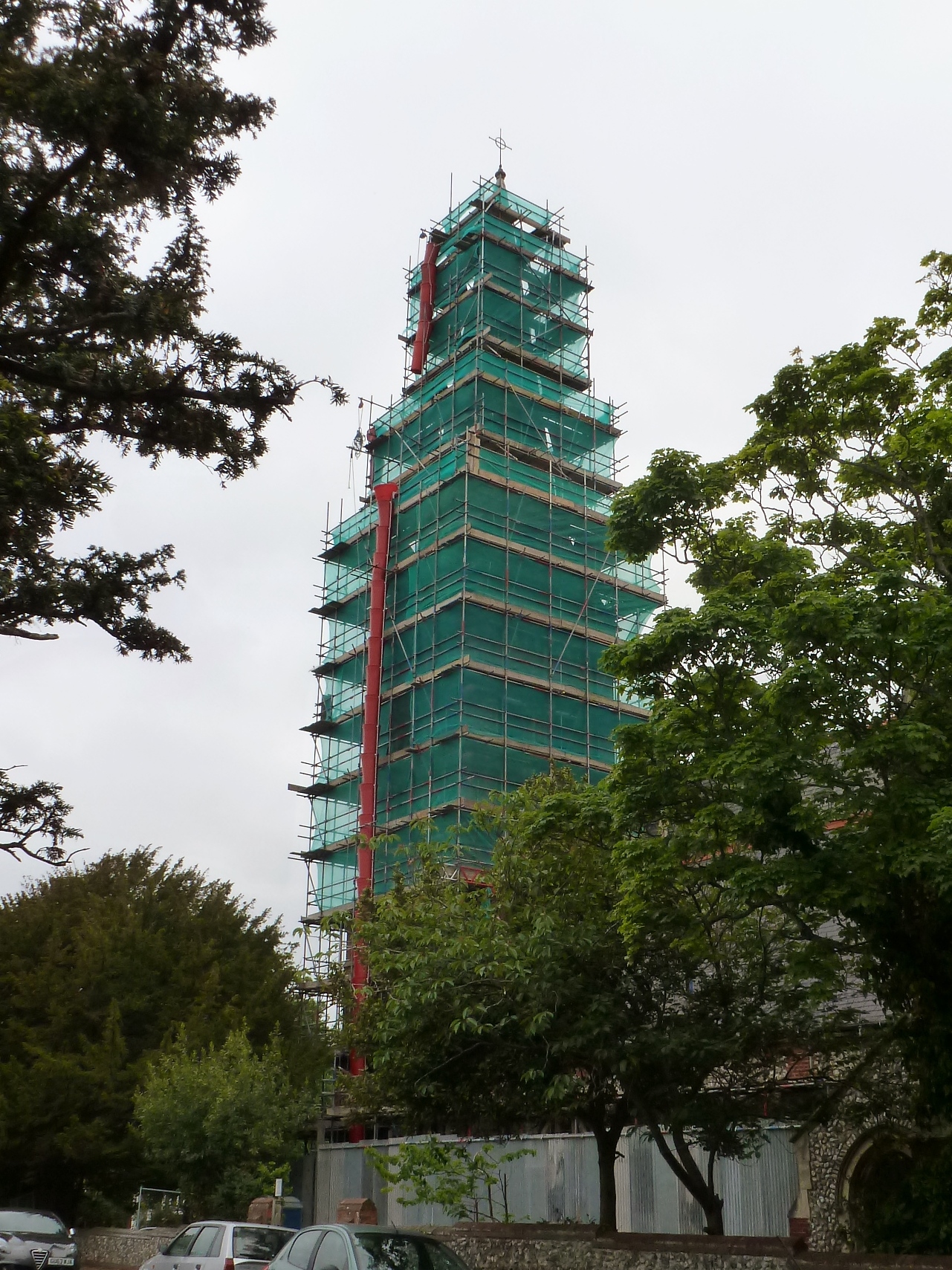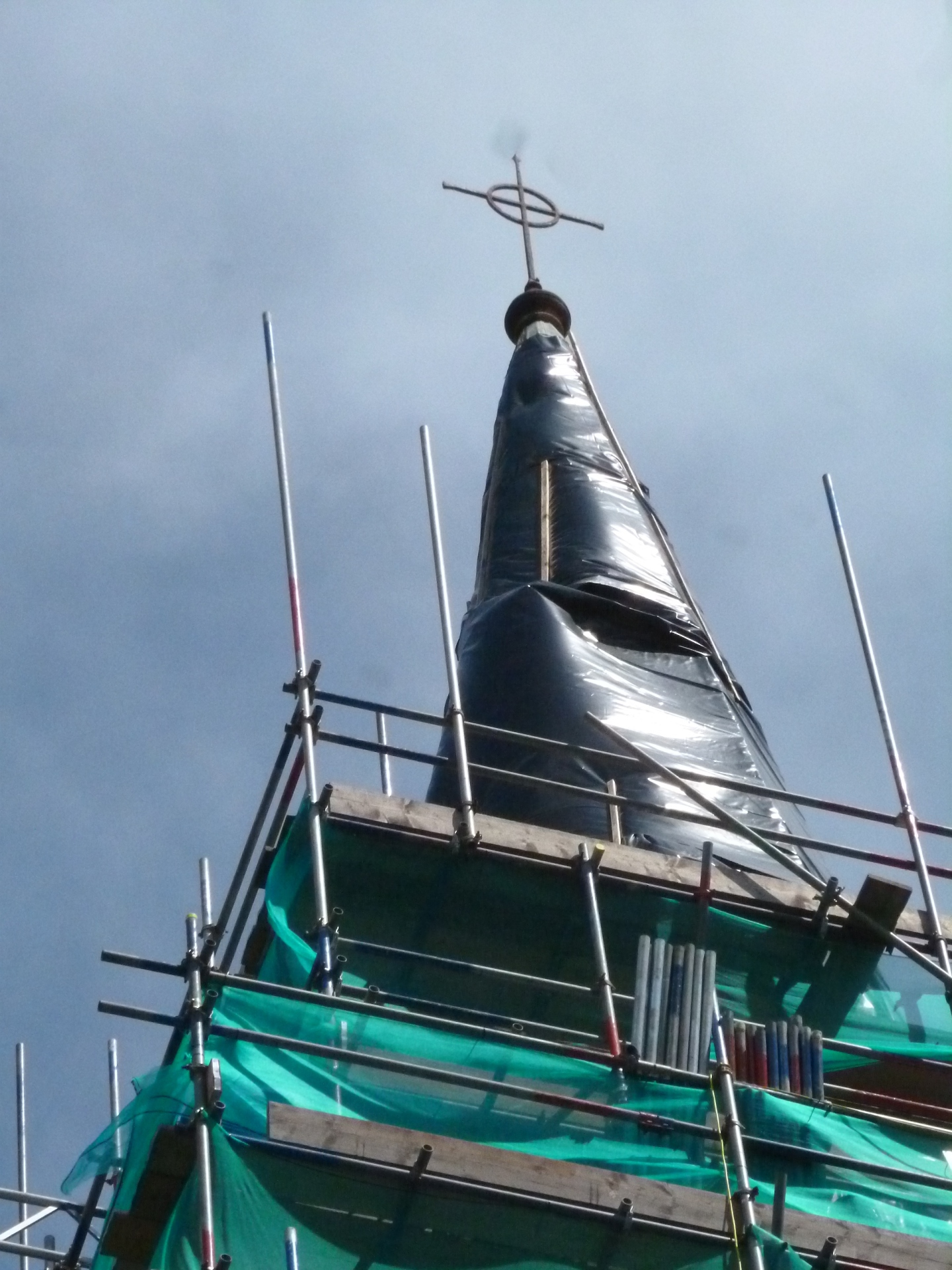 Hundreds of the wooden shingles (tiles) from the spire had been taken down by 21st June and new ones had started to go up, hence the new 'shrouding' at the top of the spire and the slightly reduced height of the scaffolding.
Right: Lansdowne Road view, 3.6.16

​Below: From Manor Road, slightly earlier in the day!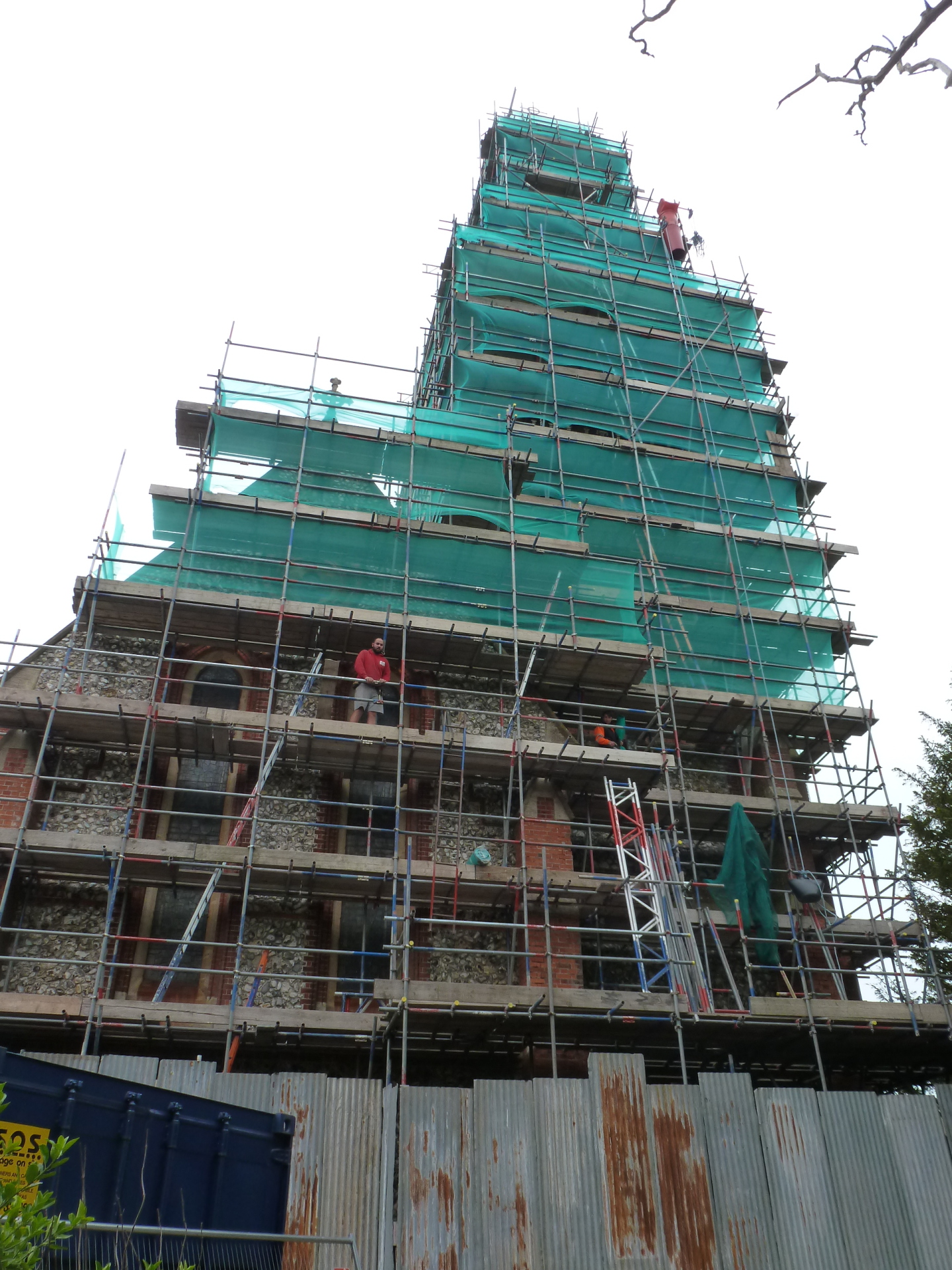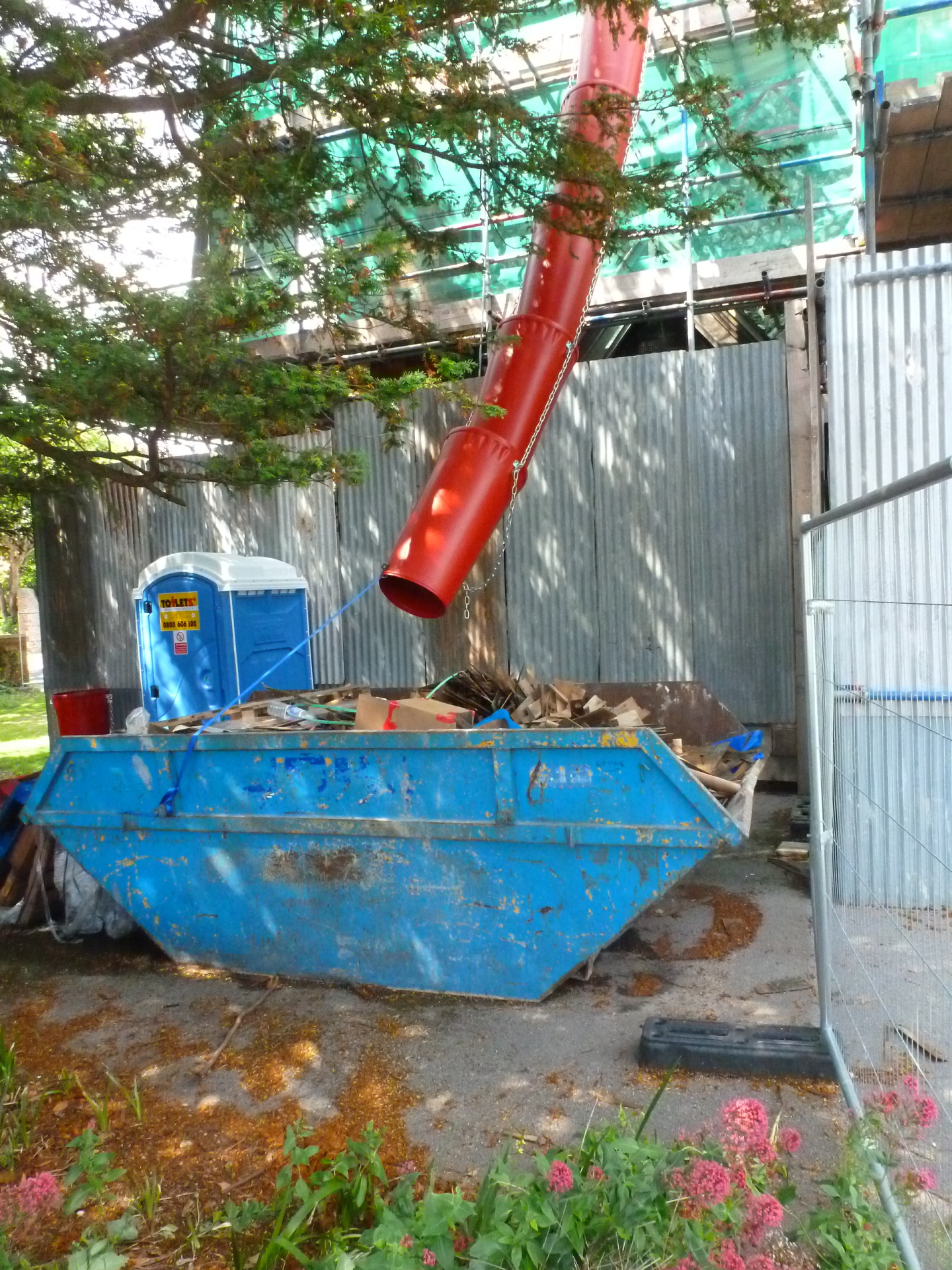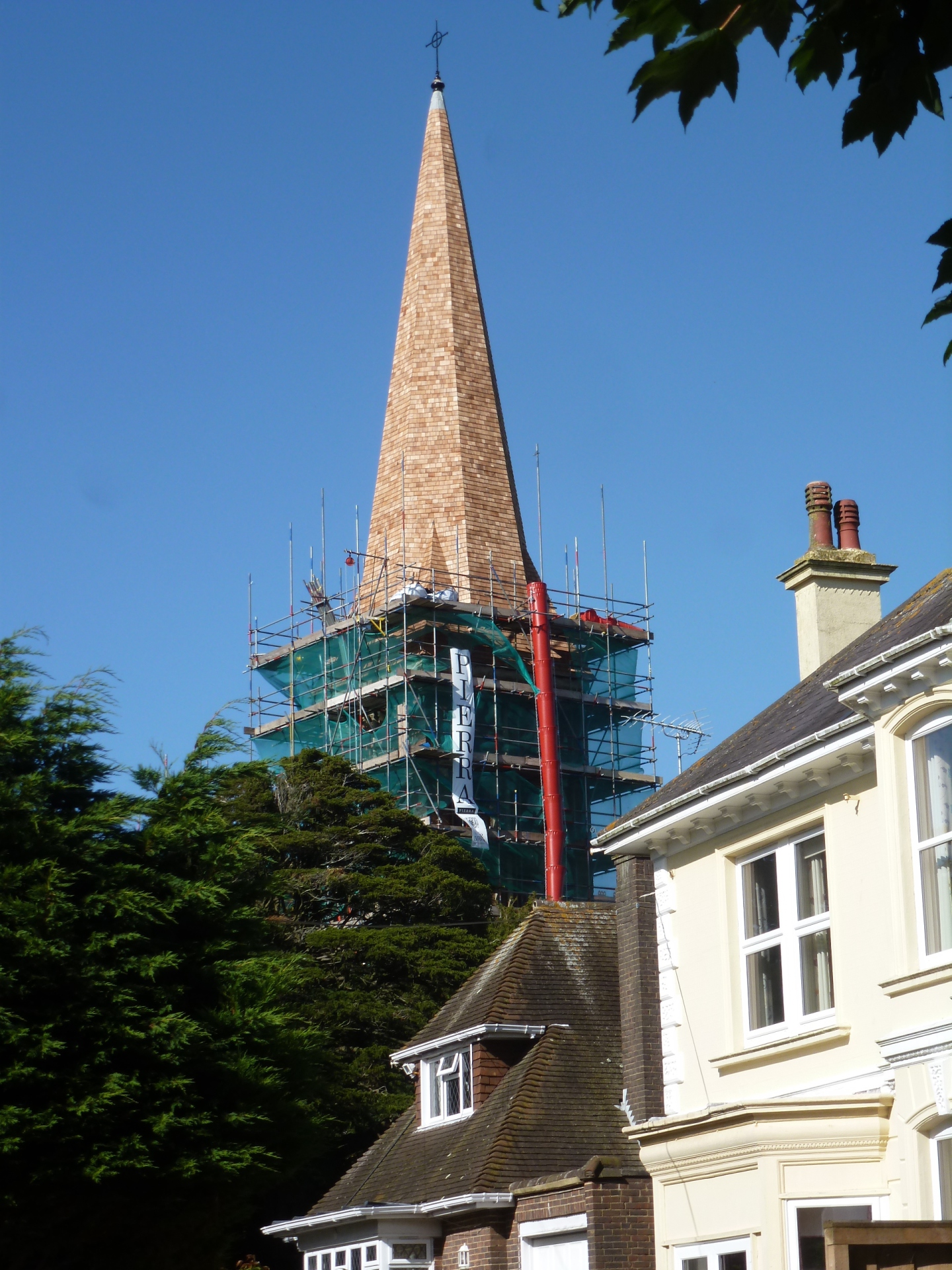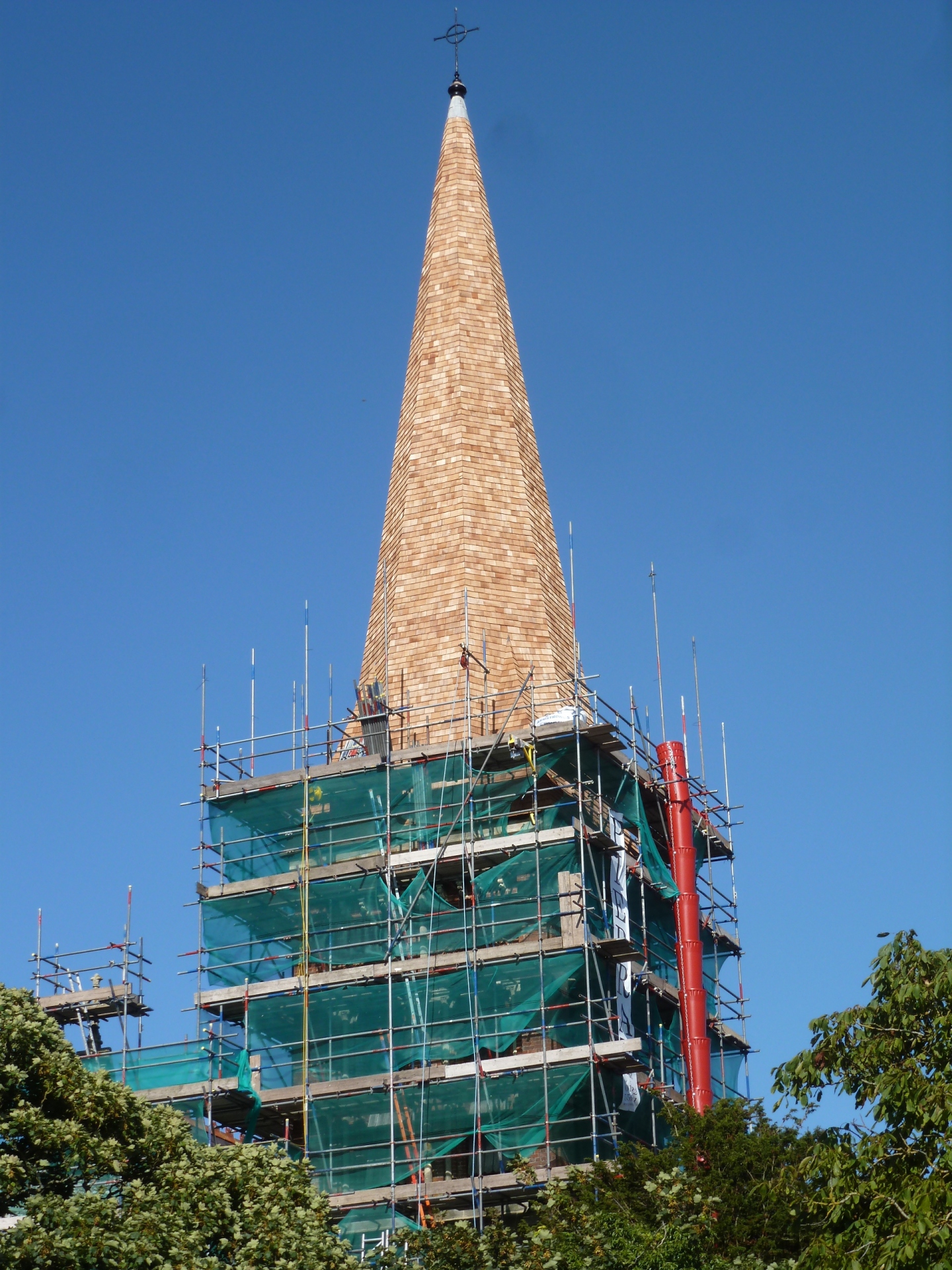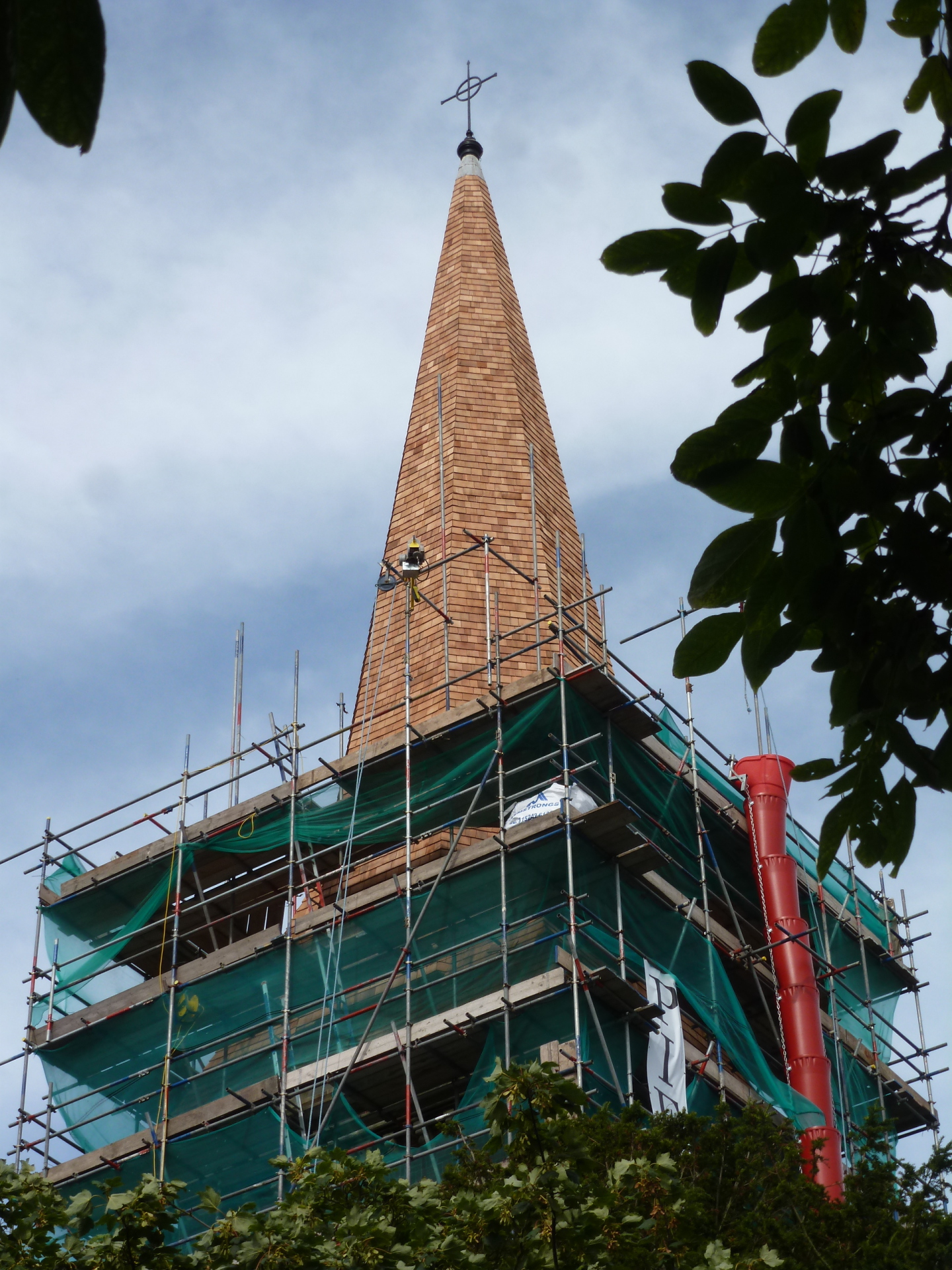 August 7th: Our glorious spire - now golden and resplendent with its new wooden 'shingles' (tiles) - was revealed!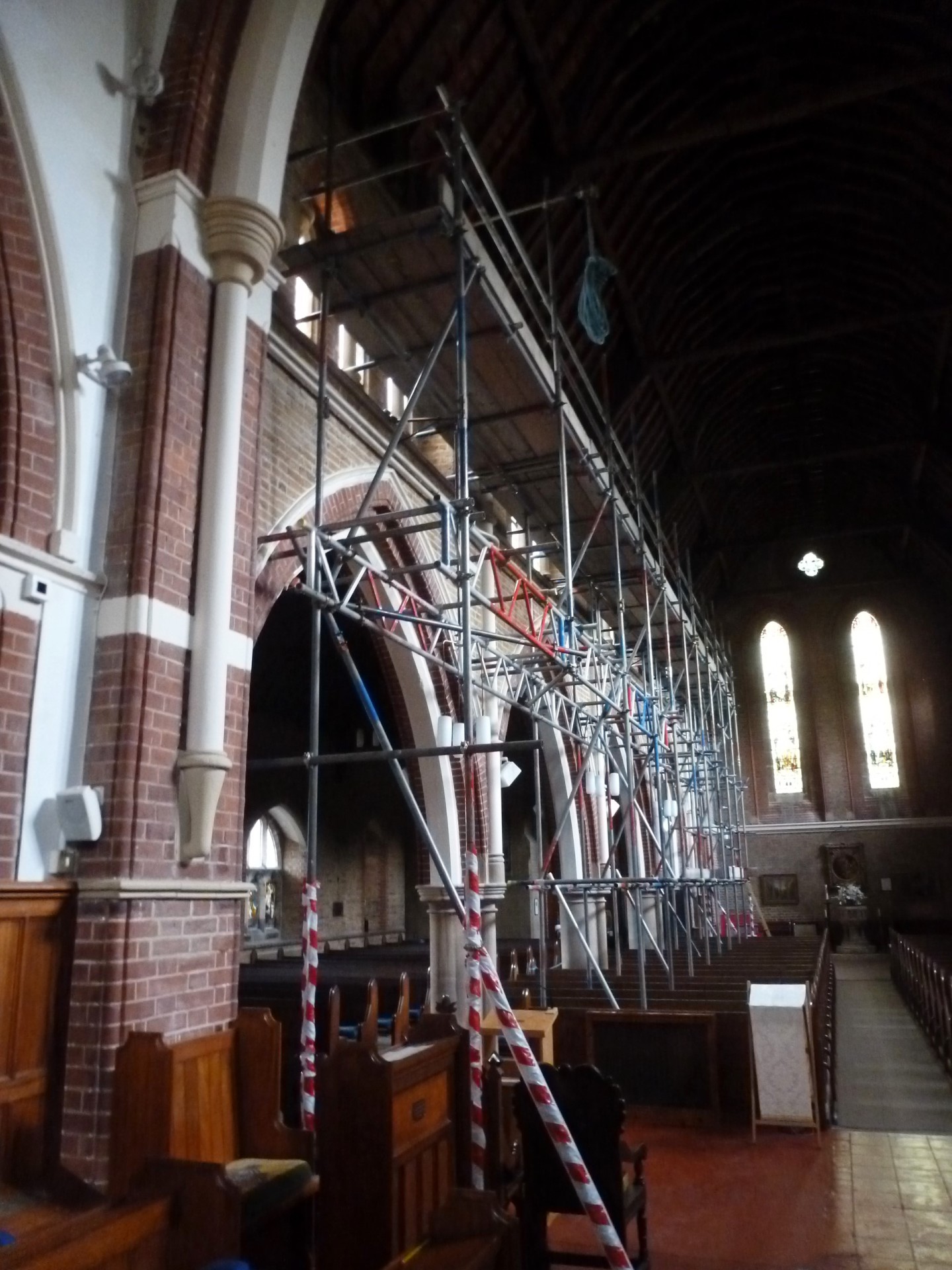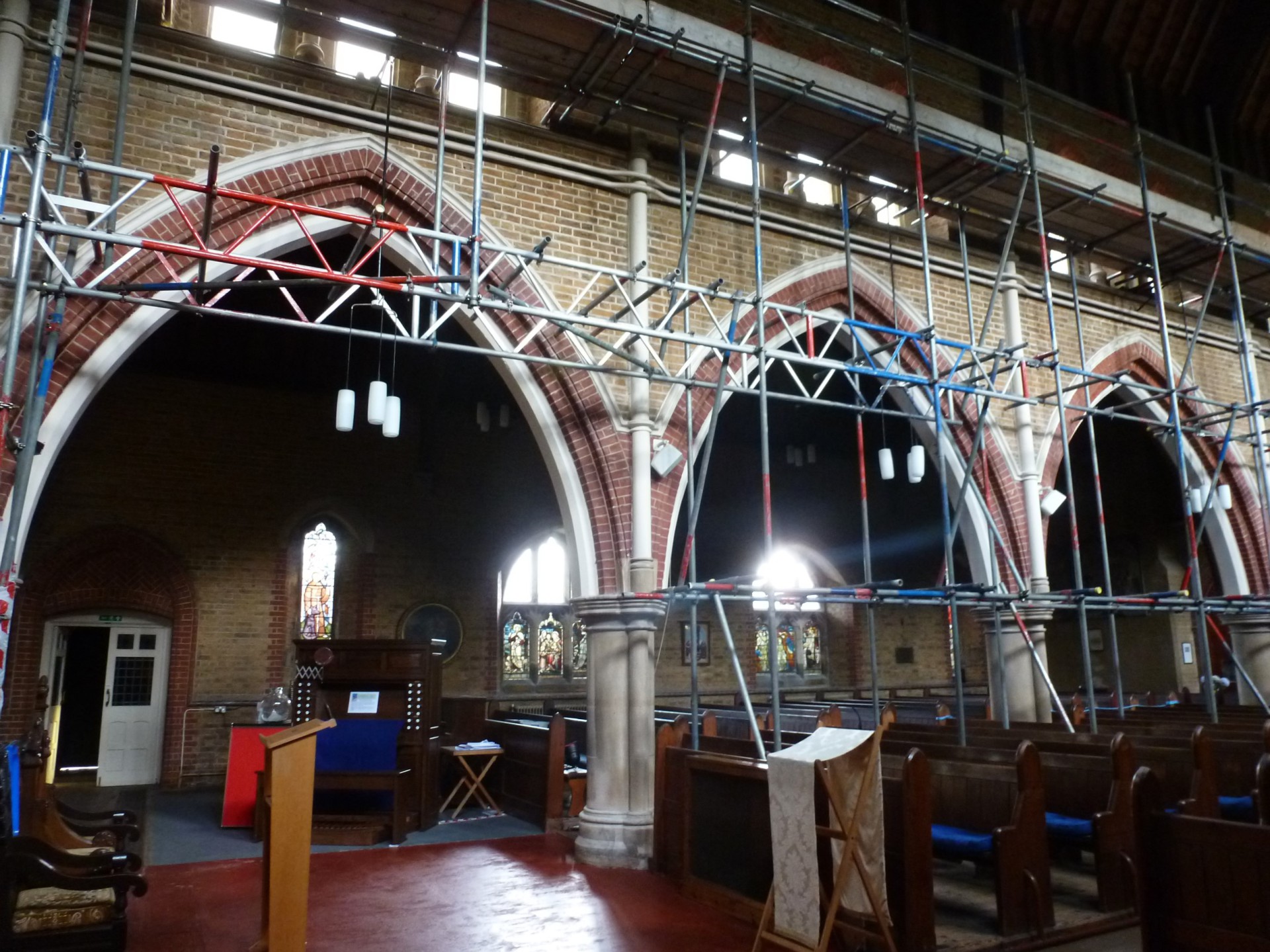 September 3rd: Scaffolding was up around the south side of the chancel so that work could be carried out on the clear windows above the pews. Luckily, services were able to continue unhindered even though work was going on during the week.